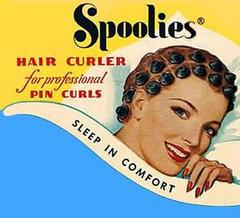 We have enjoyed the show "The Marvelous Mrs. Maisel!" 
Many of our customers have tried the look of curled hair once again. Thank you for the well wishes and remembrance of our famous Spoolies® Curlers brand. We make Spoolies curlers in the U.S.A. and they are available in many other colors besides the original pink, black, and brown. 
Hey, Mrs. Maisel - all you have to do is ask . . . and we'll send you a bag of our curlers anytime!